Empty council buildings in Worcestershire cost £150K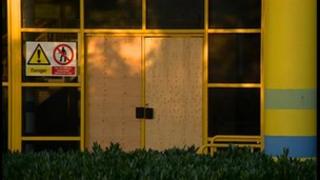 A councillor says he is "shocked and outraged" at figures revealing the cost of maintaining empty council buildings in Worcestershire.
Freedom of Information figures obtained by the BBC show 66 council buildings stood empty in 2011/12, costing local authorities £150,000 to keep secure.
Councillor Peter McDonald said the money could be used to create jobs.
Worcestershire County Council said it was trying to sell or lease out some of their 21 buildings not in use.
Blackmore House for the elderly, Bromsgrove, Sion Middle School, Kidderminster, the old leisure centre in Evesham and the former library on Worcester's Foregate Street were among the 66 buildings owned by local authorities in Worcestershire lying empty in the last financial year.
The figures do not include council homes.
'Good value'
Worcestestershire Labour county councillor McDonald said: "Here we have a situation with hundreds of jobs going, with the cost to the [council tax] payer of over £6m, we have money we could raise to keep people in valuable employment."
Twenty-one of the buildings are owned by Worcestershire County Council, and cost the authority £81,507 to keep them secure in the last financial year.
David Thain, cabinet member with responsibility for transformation and change, defended the figure: "You have to provide security for those buildings, some are listed so they have to be taken care of to ensure vandalism doesn't take place. I think that's good value for money. If we could do it cheaper, we would."