Education staff in New Year Honours list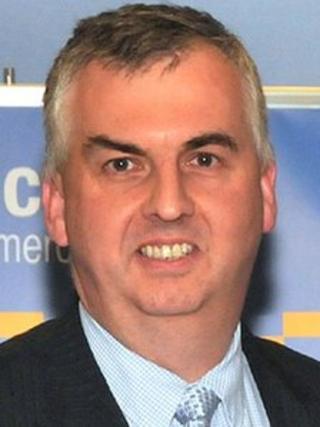 Education workers and a Paralympic gold medallist are among Herefordshire and Worcestershire people recognised in the New Year Honours.
Clerk of the House of Commons Robert James Rogers, from Herefordshire, has been made a knight for parliamentary and public service.
Birmingham Metropolitan College principal Christine Braddock CBE, from Worcestershire, has become a dame.
Josie Pearson, who achieved discus gold this year, becomes an MBE.
She achieves her honour for services to athletics, while Dr Braddock was recognised for services to further education.
'Equally deserving'
Those appointed MBE include Rosalie Joan Dawes, from Malvern, for services to the community and to charity in Worcestershire.
She said: "I'm sure there are lots of other people around who are equally deserving, but I have to say I am very thrilled."
Insp Phil Shakesheff, who comes from Worcester and lives in Shropshire, has been awarded the Queen's Police Medal [QPM] for his work in safeguarding children.
He has been recognised for services to policing and his work nationally and locally to help missing children, the West Mercia force said.
Insp Shakesheff, who joined the force in 1980 at the age of 18, said: "The issue of missing people and in particular missing children has never been more in the public eye that it is now.
"I have very much enjoyed working in this critical area of business."
Others to receive honours in Herefordshire and Worcestershire are:
CBE
John Peter Bothamley, founder of the Four Acre Trust, for charitable services in the UK and overseas.
Tracey Kneale, head at Marlbrook Primary School, Herefordshire, for services to education.
Bernard Gerald (Brian) McCloskey, Health Protection Agency regional director, for services to public health and safety.
OBE
Richard Aird, head at Barrs Court School, Herefordshire, for services to special educational needs.
Dr Jonathan Godfrey, principal at Hereford Sixth Form College, for services to education.
Paul David Newman for services to voluntary organisations in the UK.
Denys Shortt, founder of DCS Europe plc and lately chair at Coventry and Warwickshire Local Enterprise Partnership, for services to the economy in the West Midlands.
MBE
John Stanley Bourlet Bennett for services to the community in Worcester.
Martin William Ledger Burton for services to the charity sector in the West Midlands.
Col Stamford James Cartwright, TD, for voluntary service to the West Midland Reserve Forces and Cadets Association.
Councillor Paul Dennis Gittins for services to the community in Bewdley and as a community first responder in Worcestershire.
Andrew Darby Harris for charitable services and for services to the community in Bromsgrove, Worcestershire.
Rosemary Diane Jones, formerly non-executive director at NHS Herefordshire, for services to healthcare.
Thelma Roll for services to the community in Stoke Prior, Worcestershire.
Trevor George Tipple for services to church music in Worcestershire.
BRITISH EMPIRE MEDAL (BEM)
John Herbert Bryant for services to the community in Kingsthorne, Herefordshire.
Graham Houghton, member of Neighbourhood Watch, St John's, Worcester, for services to community safety.
Charles Peter Nelson, formerly teacher of humanities and Duke of Edinburgh's Award co-ordinator at Woodrush High School, for services to education.
Wendy Price, manager and supervisor at Llangrove Leapfrogs Childcare and Girl Guides leader in Ross-on-Wye, Herefordshire, for services to children, young people and families.