West Mercia PCC Bill Longmore facing calls to resign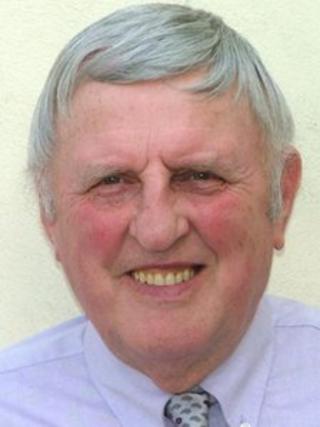 The new police and crime commissioner (PCC) for West Mercia Police is facing calls to resign after appointing his former campaign manager as his deputy.
Worcestershire County Council's Labour group wants Bill Longmore and deputy Barrie Sheldon to leave their posts.
The party said it will press for a motion of no confidence at a council meeting next Thursday.
They said it is after Mr Longmore went against the advice of the PCC panel to appoint Mr Sheldon to the £50,000 role.
The panel said he had not followed an "open and transparent" process in giving the job to Mr Sheldon.
'Ridden roughshod'
Panel member, John Campion, who is also a Conservative councillor, said the ruling Tory group had "no stance" on the motion but he believed that many councillors would be in favour.
He said: "There is a lot of feeling that Mr Longmore has ridden roughshod over the thoughts of the PCC panel and the public."
"There wasn't one member of the panel that thought appointing Mr Sheldon was a good idea without a transparent process."
The council does not have the power to force Mr Longmore and Mr Sheldon to resign.
A joint statement from the men said they were "disappointed" by the motion.
They said: "We would ask that people judge us on our achievements over the course of the next three and a half years and not in a period when we have only been in office for around two months."