Bishop of Worcester given Royal Maundy role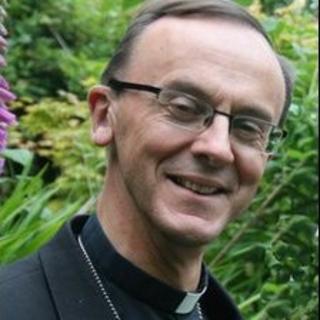 The Bishop of Worcester has been appointed to an ancient post of the Queen which will see him organise the traditional Royal Maundy Service.
The Right Reverend John Inge has become the Lord High Almoner, a role which dates back to the Middle Ages.
He will organise the annual service at which the monarch gives Maundy money to people in recognition of their service to the church and their communities.
The Right Reverend Nigel McCulloch retired from the post last month.
In previous centuries, the Lord High Almoner would hand out the first dish from the monarch's table to the poor.
The role has also entailed scattering coins where the monarch was to pass, to encourage crowds to gather.
Dr Inge has had a varied career in the church, including working as a vicar in an inner-city parish on Tyneside and serving as senior chaplain at Harrow School.
He was enthroned as the Bishop of Worcester five years ago.