Louise Evans's death: Family tribute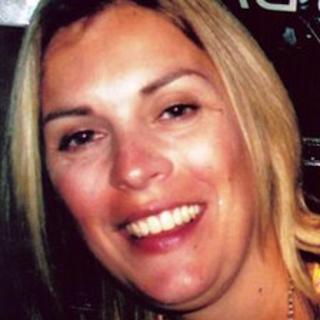 The family of a 32-year-old woman found dead at her Worcestershire home has paid tribute to a "caring and popular" daughter.
Louise Evans, 32, was discovered at home in Stoney Lane, Kidderminster, in July.
On Tuesday her husband Alan Evans was charged with her murder. He was arrested on suspicion of murder shortly after her death.
He is due to appear before Worcester Crown Court on Friday.
'Proud of children'
Derek and Judy Bollen said they were devastated at losing their daughter and are now looking after their three young grandchildren.
"Louise was a brilliant wife and mother and she was so proud of the children who are the spitting image of her," Mrs Bollen said.
"Many people think they are triplets because they look so alike and they get a lot of attention because of that.
"The tragedy is that Louise went through so much to have those girls and is now no longer here for them."