Pledge over 300 jobs at Worcester Shop Direct call centre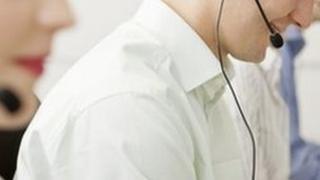 A firm which is closing its Worcester call centre has promised to help find work for about 300 staff at the site.
Serco confirmed on Thursday the centre it runs for home shopping firm Shop Direct would close by January 2014.
The possible closure of the Newtown Road site and a call centre in Preston were first outlined in May.
Serco contract director Mark Pacey said it had a seen 55% decline in calls and it was working to redeploy staff or help them gain new skills.
"People in Worcester have demonstrated their loyalty and commitment over the past few months and I thank them for that," he said.
"We are doing everything we can to find them alternative work in the area so we will be working with colleagues in the trade union Unite which represents the site there."
Internet 'impact'
Mr Pacey said the firm was also trying to redeploy staff within Serco and was working with Job Centre Plus, colleges and other organisations to help workers gain additional skills for other work in the Worcester area.
The centre will see a phased closure, with the first workers losing their jobs in June, he said.
Mr Pacey said Shop Direct call centres had seen a 55% decrease in calls, while there had been a "rapid increase" in mobile and self-service transactions.
The call centre in Preston will also close, with the loss of up to 475 jobs.
"Orders are now placed over the internet and that has had an impact on the number of calls that we handle,"" Mr Pacey said.
He said the aim was to help Shop Direct remain competitive in a "very difficult retail sector".
Serco is creating more jobs at UK contact centres, including in Cardiff and Sheffield, and moving some work to South Africa and India.