Sealine boat builders in Kidderminster could be sold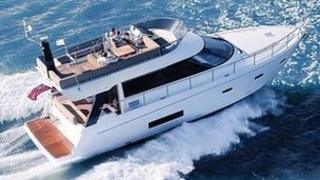 An established luxury boat company based in Worcestershire could be sold.
Sealine, in Kidderminster, is one of Europe's biggest manufacturers of boats, including luxury yachts, and has been trading since 1972.
It has been in American hands for 12 years and its owners are now seeking "further investment to recapitalise the business".
A company spokesperson confirmed this could mean a complete sale, though other options are being considered.
Sealine, which retains its headquarters in Kidderminster, was bought by the American Brunswick Corporation in 2001.
It was sold to the American Oxford Investment Group in 2011, transferring more than 400 employees.