Residents sought to make Tenbury Wells film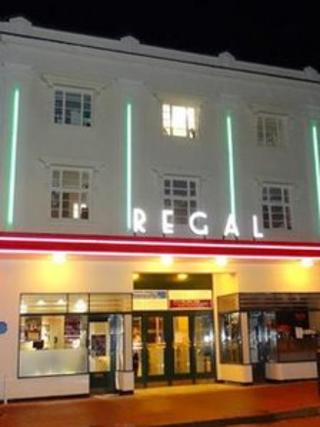 Residents in a Worcestershire town have been asked to help make a film featuring local life and events.
The project, being run by the Regal Cinema in Tenbury Wells, aims to get people involved at every level from script writing to screening.
The scheme, backed by Heritage Lottery funding, includes six weekend workshops so people can learn about film making.
Organisers said the community-led story would be screened in late autumn.
The project will be managed by Flying Machine Media and produced by Tom Stanhope.
He said: "The central production team will incorporate budding film makers of all ages and no previous experience is necessary. Genuine enthusiasm, a desire to learn and a few great ideas are all we need to start with."
He said people will be trained by film professionals at workshops in Tenbury Wells which start on 15 June.
"Aside from the desire to feature local life, local events and the Regal Cinema, the brief is open," he said.
"So it is the volunteers that will craft, create and complete the film."
The film, to be screened in late October or early November, will also be offered to regional film festivals, colleges and universities for screening.
Anyone interested in taking part was asked to email Sarah Fellows at hao@tenburytown.org.uk