Sir Edward Elgar songs performed for first time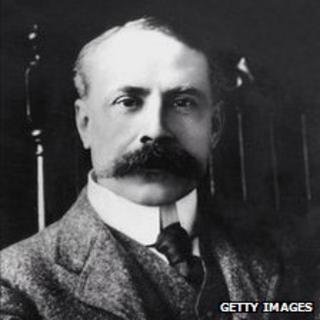 Two recently discovered songs by Sir Edward Elgar have been performed in public for the first time on the 156th anniversary of the composer's birth.
The Muleteer's Serenade and The Millwheel (Winter), which were found in Elgar's sketchbooks at the British Library, were heard at the Elgar Birthplace Museum near Worcester.
BBC Radio 3 aired The Muleteer's Serenade on Tuesday.
The Millwheel had its premiere at the event earlier.
It has long been known of the two songs' existence, as Elgar's wife Alice noted their composition in her diary.
The music was incorporated into the composer's 1896 cantata King Olaf, but it had been thought no copies of the original finished songs existed.
But researchers from publisher Elgar Works went through Elgar's sketchbooks of material destined for the cantata.
As a result, pages of ideas were found for the two unrelated solo songs, heavily annotated with the changes that were made to incorporate them into King Olaf.
John Norris, who discovered the songs, was expected to attend the performances at the museum in Lower Broadheath.