Redditch Youth House sold to private buyer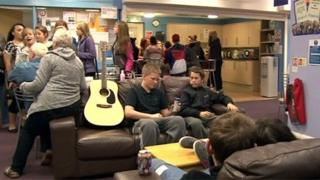 A youth centre has been sold to a private buyer after two Worcestershire community groups failed to buy it.
The county council gave the groups interested in purchasing Redditch Youth House six months under the Localism Act "Right to Bid" to raise the money.
But neither group was able to make an offer that met the market valuation, the council said.
Six offers were received through the open market and the highest was accepted on Wednesday.
Several youth centres were closed last year as the local authority looks to axe 600 jobs by 2017 as part of £90m cuts.
Councillor John Campion, cabinet member for transformation and commissioning, said: "As much as we would have liked to proceed with one of the bids from the two local community groups, neither group was able to match the market value.
"Their offers were some 15% and 33% short of the best offer received on the open market."