Redditch wards close after norovirus outbreak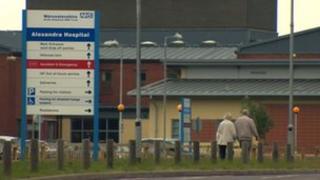 Visitors have been urged to stay away from the Alexandra Hospital, in Redditch, after an outbreak of the norovirus winter vomiting bug.
Chief Medical Officer Mark Wake said the Medical Admissions Unit was closed to visitors in all but the most compassionate cases.
Worcestershire Acute Hospitals NHS Trust urged visitors to contact wards before travelling.
It also advised patients to only bring essential items.
Last winter, the norovirus outbreak cost the trust £2.3m, a spokesperson said, and in September it introduced new rules in an effort to prevent the spread of the disease.