Worcester agrees to develop City of Culture bid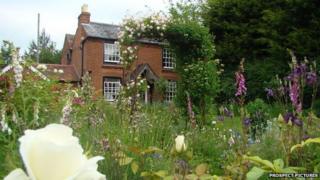 Worcester is the latest city to consider throwing its hat into the ring to be the UK's 2021 City of Culture.
The council's cabinet agreed at a meeting on Tuesday to approve a proposal to develop a bid.
The city council said winning the title could raise Worcester's international profile.
Peter Pawsey, from Worcestershire's Local Enterprise Partnership, said the city could see "millions and millions of pounds' worth" of benefits.
'Distinctive and ambitious'
Mr Pawsey, who came up with the idea for the bid, said: "It is all part of putting Worcester on the map.
"We really have to raise the profile of Worcester and Worcestershire and this would be a fantastic way of doing that."
In 2013, Londonderry became the UK's first City of Culture, while Hull will take over the title in 2017.
The title was conceived by the Department of Culture, Media and Sport to sit alongside the European Capital of Culture title, which is given to cities around Europe every year.
Other possible contenders for the 2021 title include Coventry, where the city council is also considering a bid.
Worcester City Council said there would be a number of "significant benefits" from a bid, including raising the city's profile, increased inward investment and more tourism and employment opportunities.
The report said: "In order to be successful in bidding for City of Culture 2021 Worcester's bid will need to demonstrate it is distinctive, ambitious and represents the local area.
"The bid will have to demonstrate cultural excellence and show innovation to attract a range of audiences."