New bid to save Abel Morrall needle factory in Redditch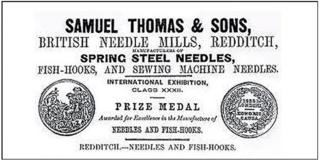 Campaigners are bidding for extra time to raise money which could save a Redditch needle factory.
Point in Time wants to turn the derelict Abel Morrall site into a museum and arts centre but has so far been unable to raise £1m to buy it.
Lead campaigner Sharon Burton-Fletcher wants Redditch Borough Council to use Community Right to Bid rules to stall demolition for six more months.
The council has yet to comment on whether this was an option.
The group has already failed in its bid to raise the money before demolition started on 14 July.
Lottery funding
The site's owner, who has been unavailable for comment, has previously said it was no longer financially viable to continue paying for security and maintenance.
Ms Burton-Fletcher said campaigners had received a £10,000 start-up grant to cover professional drawings and allow structural engineers to investigate what work was necessary.
She said the extra six months would allow the group to bid for £4.25m lottery funding to buy the site and pay for its conversion.
Abel Morrall was taken over in 1984 when it was amalgamated with a Glasgow firm.