Pershore High School headteacher to have road named after him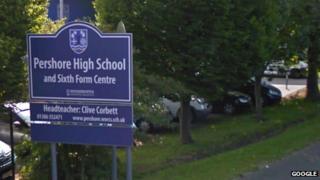 A road on a new estate in Worcestershire could be named after the headteacher at the local school.
Pershore Town Council has recommended naming a road on an estate to be built opposite the town's high school after Clive Corbett, who has been headteacher since 2002.
The council also wants to name other estate roads after previous heads.
Councillor Charles Tucker said: "We try to have a historical or geographical link when we name new roads."
Mr Corbett said: "I'm delighted, but above all it's a great honour for the school and I hope it reflects its importance to the local community."
He is the fifth headteacher at the school, which was founded in 1932.
The planned road names will have to be approved at a meeting of the town council later this month.