Nurses at Redditch's Alexandra Hospital 'reduced to tears'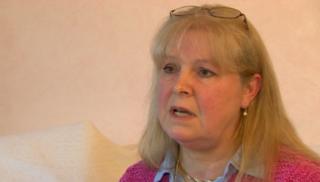 Nurses at Redditch's Alexandra Hospital were bullied and reduced to tears by their seniors, it has been claimed.
Former sister Mandy Bridgman said nurses had their wrists grabbed by managers and fingers pointed in their faces.
Nearly 30 workers left over a two-year period up to 2013, many because of bullying, she said.
The trust said the bullying allegations were investigated and found to be untrue.
Mrs Bridgman said she first complained about bullying at the hospital in late 2011, while she was still working.
"I was shouted at, keys were snatched out of my hand, being spoken to loudly in front of staff and patients," she said.
"It was not a very pleasant place to work that's why so many people voted with their feet."
Mrs Bridgman said there was an internal investigation but no evidence of bullying was found. She said she appealed against the decision and a colleague also complained about bullying but that complaint was dismissed too.
She eventually took early retirement in April after 36 years as a nurse.
She said the last straw was when she received criticism after a patient was not seen within four hours.
"I broke down and couldn't continue my shift," she said.
"I managed to go back in the following day but when I went back in I was humiliated for not finishing my shift. I left after 36 years of doing a job that I loved."
Worcestershire Acute Hospitals NHS Trust said it did not find evidence to support the complaints but did initiate an action plan to improve relationships on the unit.
The trust's investigation also concluded there had been occasions when senior managers had felt concerned about Mandy Bridgman's behaviour in seeking resolution to issues and how she has been perceived by her management colleagues.
The trust accepted there were some issues within the department but said this did not amount to bullying and harassment.
It said the allegation 26 members of staff left the A&E department because of the way they were treated was investigated and found to be untrue.