Garden revamp plan for hospice anniversary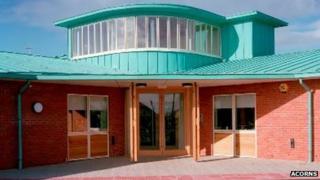 A hospice for children in Worcester plans to revamp its memorial garden to mark its 10th anniversary.
Acorns chief executive David Strudley said: "We have a memorial garden for all our families to have a memory of their little ones who have died.
"And 10 years on it needs quite a bit of work and we are working on it as soon as we can."
He said the revamp, which is among activities to mark the 10th anniversary, would cost about £50,000.
It includes improving outdoor facilities and upgrading a children's soft play area.
The hospice in Bath Road has cared for 465 life-limited and life-threatened children since opening in March 2005, a spokesperson said.
It has a series of events planned, including a fete and open day in May and the Acorns Lantern Walk in the city in November.
Mr Strudley said: "The support we provide would not be possible without the extraordinary commitment and hard work of staff and volunteers and the dedication of the local community on whom we rely to fund the majority of our activities."