Fairfield Community Primary in Worcester in special measures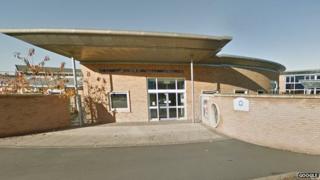 A school in Worcester has been placed in special measures after being rated "inadequate" in all areas.
Teaching, pupils' achievement and leadership were all criticised at Fairfield Community Primary following an inspection in January.
Standards in reading, writing and numeracy were particularly criticised in the latest report, which Ofsted said were "well below the national average".
Worcestershire County Council said it would address the points raised.
Inspectors said by Year 6, pupils at Fairfield were on average more than two years behind others nationally.
'Poor pupil behaviour'
While some teachers planned lessons to challenge all pupils, others were ineffective in "teaching basic skills", the Ofsted report said.
It also highlighted a "significant turnover of staff since the last inspection" .
The school was previously rated as "good" in 2012.
Leaders and governors at the school were criticised for not successfully tackling poor pupil behaviour and achievement.
But there was some praise for the acting head teacher.
Ofsted said he had introduced a number of improvements to school policies and systems, while leaders generally were aware of the strengths and weaknesses of teachers at the school.
Worcestershire County Council said it first became aware of weaknesses at the school in the summer and would continue to support the management team to address the points raised by Ofsted.
Other schools in the area are also advising on issues such as behaviour management.