Lance Whitmore's 50-year Thailand drug sentence upheld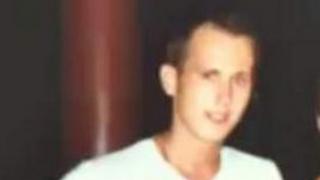 An ex-soldier jailed in Thailand for ecstasy possession has failed to have a 50-year sentence reduced.
Lance Whitmore, 28, originally from Bromsgrove, Worcestershire, was sentenced last year after admitting distributing ecstasy in 2014.
The Appeals Court of Thailand has upheld the earlier decision, his lawyer Jeffrey Stevens said.
Whitmore must now wait two years before he can be considered for transfer to the UK to serve a reduced sentence.
Read more news for Herefordshire and Worcestershire
Whitmore was arrested after selling 200 ecstasy tablets to a British citizen used as an informant by Thai police.
The deal took place outside a supermarket in the coastal city of Pattaya in 2014, Mr Stevens said.
Whitmore must serve a total of four years in Thailand before he can be considered for transfer back to the UK under the International Transfer of Prisoners Scheme.
He has already served two years.
Mr Stevens added: "The remaining sentence would be recalculated based on the British law.
"I think if we work with the Foreign & Commonwealth Office, we should be able to get it down to under 10 years left in UK."