Singing minister rocks to Elvis Presley gospel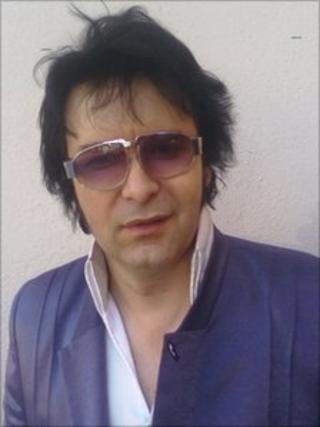 Meet the East Yorkshire vicar that preaches to a different gospel.
East Yorkshire vicar, the Reverend Steve Caprice, preaches two kinds of gospels - one according to the Good Book and the other according to The King.
Steve, also known as the Rockin' Reverend, works for UK Outreach Ministries and is based in the Holderness village of Humbleton.
He is also an Elvis impersonator and officiates at Elvis-themed weddings.
Recently he hosted the Elvis Gospel Show at a weekend long Elvis Presley festival - which he co-organised - in Bridlington, where guests perform and celebrate the music of The King.
"[The village] are used to me being a little bit out there. It's a good outreach tool to use for other churches and denominations as well. The Elvis Gospel Show is a good way of reaching people," explained Steve.
"Elvis was a very spiritual man… after the shows Elvis would be around a piano just singing gospel, sometimes until 6 or 7 in the morning. It was his way of being able to worship and spend time with the Lord."
A fan since aged seven, Steve became a professional impersonator in 1993 and his performances have taken him across the Atlantic where America's religious fervour had a major impact on his life, which led him to become an ordained minister.
Nowadays, Steve maximises on his Elvis tribute act to raise money for the church's community projects.