Burglar detained for attacking woman in Grimsby home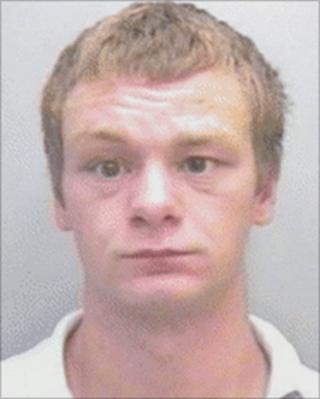 A 19-year-old burglar has been detained for seven years for an attack on a neighbour which her family said left her a "shell of the woman" she was.
Robert Howard broke into Patricia Swales' home in Grimsby last June and attacked her with a butcher's steel.
He was sentenced at Grimsby Crown Court to seven years in a young offenders institution.
Speaking afterwards, Mrs Swales' grandson Marc Varlow said: "She's changed as a person now completely."
The court heard Howard, of Revesby Avenue, had carried out odd jobs for Mrs Swales, 69, who at the time of the attack had recently lost her husband.
Sentencing him for aggravated burglary Judge Simon Jack said: "Most people regard their home as a place of safety. You destroyed that for Mrs Swales."
'Dangerous offender'
The judge also imposed a five year extension, which means that should he reoffend within five years of being released, he will have to serve the remainder of the original sentence and the additional five years.
The victim's family said she was now scared to be in her own home.
Her daughter Sue Mitchell, who was in court, said: "I could have got hold of him in there and given him a good hiding.
"It makes me sick that he could do that to an old lady, to anybody's grandmother, it just makes me feel sick."
Mr Varlow added: "It's saddening to see her... she's a shell of the woman she was before."
Jeremy Evans, Crown Advocate for the Crown Prosecution Service, said: "This is a sentence that reflects that we're dealing with a dangerous offender.
"He's someone the public need protection from."