Hull graffiti website captures offenders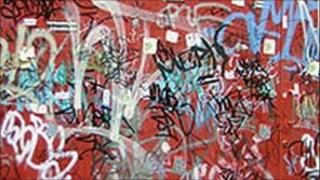 A website for reporting graffiti in Hull has helped identify youths responsible for criminal offences.
Police and the council have hailed the Hull Against Graffiti site a success since it was set up a year ago.
More than 11,000 graffiti tags have been uploaded which has led to offenders being prosecuted.
The council said a 17-year-old boy had been linked to more than 200 offences and a 16-year-old boy had been prosecuted for criminal damage.
Insp Bill Grieve, of the East and Park neighbourhood policing team, said: "Graffiti often makes the areas look rundown and uninviting, but by working with our partners we are determined to continue the improvements seen over the last 10 months and ensure that Hull becomes a flourishing and vibrant city where people would like to live, work and visit."