Plans for Barnsley traveller site cause controversy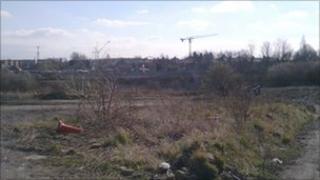 Residents have formed a group to protest against plans for a gypsy and traveller site in Barnsley.
The application is for a 20-pitch site as well as a community centre and amenities blocks on land between West Road and the railway line in Pogmoor.
Resident Annabel Watson said she was "not against gypsies", but the site had been designated for business.
Gypsy spokeswoman Sheila Pearl Price said any opposition to the site stemmed from "ignorance".
Ms Price, who works with Sheffield Council on improving the image of the community, said: "They're refusing to build sites because they have this myth that gypsies are going to interrupt their life."
She said there were about 500 gypsies and travellers in the Barnsley area. Earlier research from the local authorities states that there is a serious lack of appropriate housing sites for the community.
Business first
Ms Watson maintained she had no problem having gypsies and travellers in the area, but said: "We are hoping that someone will take this site over and develop it for employment."
Bill Gaunt, an opposition councillor who represents the Old Town ward where the site would be based, said although there was no longer a demand for large industrial units in Barnsley, the site should be used for "small starter units".
Previously the area housed a brickworks and haulage firm but this has been out of use for eight years, according to the planning application, which said there was "ittle social or economic value attached to the site".
Barnsley Council said it had sent notification letters to residents, but it was too early to say for certain when the proposal would be considered by the planning board.
Three other planning applications have also been submitted for the same site, mainly for residential projects.