Speed gun warning driver loses appeal over conviction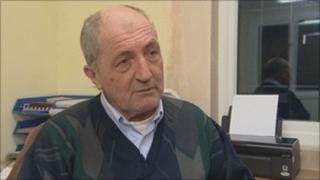 A driver fined for flashing his headlights to warn motorists of a police speed camera has lost an appeal against his conviction.
Michael Thompson, 64, was pulled over by officers in Grimsby last July after warning several oncoming cars.
He was fined £175 and ordered to pay £250 costs after being found guilty in January of obstructing a police officer in the course of her duties.
He appeared at Grimsby Crown Court where a judge dismissed his appeal bid.
'Right and lawful'
Mr Thompson, of Augustine Avenue, Grimsby, said he believed he was performing a "civic duty" by warning other motorists.
Speaking after his conviction by Grimsby magistrates, he said: "I believe that speed traps cause vehicles to brake harshly at times.
"I stand by what I did. What I did was right and lawful."
Thompson said he was disappointed by the judge's decision not to overturn his conviction and said he planned to take his case to the High Court.
He said: "It's not about expense, it's about the truth.
"All of this is rough justice and it's not right."