North East Lincolnshire waives wedding street party fee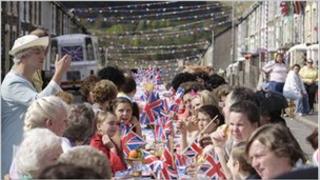 Organisers of royal wedding street parties will not be charged the usual fee, North East Lincolnshire Council has announced.
The waiver of the £650 road closure charge will apply to all street parties celebrating the wedding of Prince William and Kate Middleton on 29 April.
Anyone wanting to hold a street party needs to make their application before 17 April via the council's website.
So far, the council has only received two applications for parties.