Humber Port logistics park plans clear latest hurdle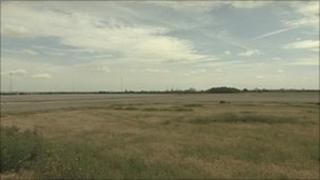 Plans for a new logistics park on the Humber look set to go ahead after the communities and local government secretary said he would not intervene.
Eric Pickles said he believed the planning decision should remain with North Lincolnshire Council, which has approved the £100m development.
Able UK, the company behind the project, now expects "formal approval will be given in the near future".
The logistics park at Able Humber Port is expected to create 5,000 jobs.
Proposals include the creation of transport depots, warehousing and external storage areas, offices, a business park and a hotel.
Neil Etherington, Able UK's Group Development Director, said: "Now that the government has referred the matter back to the authority we are very hopeful that formal approval will be given in the near future and that we can begin work on the project later this year."
The logistics park is part of the wider Humber Port project on the south bank of the Humber.
If it gets approved by the government in a separate process, the port will also be home to a £400m Marine Energy Park, which would house purpose-built facilities for the construction and installation of wind turbines.
"The potential for Able Humber Port is enormous - covering an area of almost 2,000 acres and with a river frontage of over two-and-a-half miles, it is the largest site available for port-related developments in Europe," said Mr Etherington.