Hull University to charge maximum £9,000 tuition fees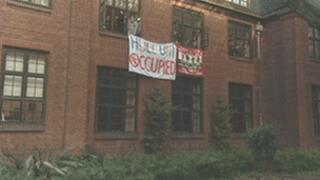 Hull University has announced plans to charge students the maximum tuition fees of £9,000 a year from 2012.
The university's vice chancellor Professor Calie Pistorius said the fee was "necessary... given the nature of the new policy landscape".
However, the university also said it was "aware that there is the potential for the higher fee to deter some students from applying".
The proposals are subject to approval by the Office for Fair Access.
'Careful thought'
The university said: "Our new fee proposal is accompanied by a commitment to provide a comprehensive package of financial support to help all students access the university."
Professor Pistorius said: "The university believes that the headline fee of £9,000 is necessary to ensure our commitment to quality of teaching and student experience, and that the figure reflects the value of a degree from the University of Hull.
"We have given careful thought to the package of support we are offering to our students and by doing so, no student should feel that an undergraduate experience at Hull, irrespective of their background or financial situation, is beyond their grasp."
In December, students staged a five-day sit-in at Hull University's Staff Hall building in protest at reductions in university funding and fee rises.
Caroline Dowd, from Hull, is the President of Sheffield Hallam Students' Union.
She said: "I'm not surprised that Hull being a redbrick university is going to charge the maximum of £9,000.
"It's a really unfortunate time for universities. I think the social mobility of students is really going to change."