Investigation into cause of Hull fire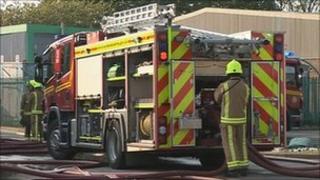 An investigation is being carried out into the cause of a serious fire at an industrial estate in Hull.
Dozens of firefighters were called to the NP Hire building services company in Rotterdam Road on Thursday afternoon.
A Humberside Fire Service spokesman said it was a "severe blaze" and the swift actions of fire crews prevented the building from being destroyed.
Fire investigation officers are now trying to determine the cause.