Police officers ride on North Lincolnshire school buses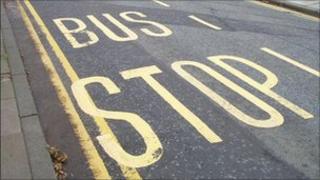 Humberside Police is placing officers on school buses in North Lincolnshire.
Pupils at South Axholme School in Epworth will be joined on some of their school bus journeys by local community police officers.
The police said that the initiative was not in response to any increase in crime or anti-social behaviour, but was designed to "build stronger links with the school".
The school was chosen as 70% of its students use the bus service.
The head teacher, Marie Lister, said that it was about building relationships.
"What I'm hoping is that the students travelling on the buses will see the police in quite a different way," she said.
"(I'm hoping) that it will help them to forge relationships with their local community police officers, which can only be a good thing."
The project follows a successful scheme at another North Lincolnshire school which launched last year. The force hopes that more schools will be added in the future.
Pc Tina Starbuck, the community police officer whose area covers South Axholme School, said that talking to the students on the bus would help officers to change young people's relationship with the police.
She said: "It's just another form of trying to engage in conversation, and to encourage them that we're not just here to lock people up."