Teenagers plead guilty to Tenerife stabbing murder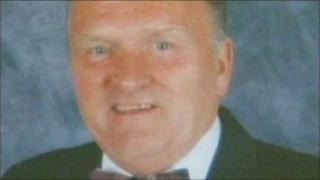 Two teenagers have admitted the murder of a 71-year-old East Yorkshire man in his holiday home in Tenerife.
Peter Cockshutt of Brandesburton was fatally stabbed in February 2010 by a 16-year-old boy from Uruguay and a 14-year-old boy from Chile.
Sentences will be given at a later date. In Spain the maximum sentence for minors is eight years, and they could be released after three years in jail.
Mr Cockshutt's family said the punishment is "not long enough."
The boys have already spent 18 months in custody.
Mr Cockshutt's daughter, Anne Cole said: "Even if they get the maximum [sentence] to me it is not long enough.
"To me if you commit a crime like an adult, you should be punished like an adult."
The pair also stole a camera from the property which they later used to take pictures of friends.
Mr Cockshutt was buried in Hull in March 2010.