Christian Music News: June 2011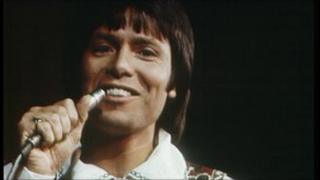 Hello, and welcome to our monthly round up of what's happening in the world of Contemporary Christian Music.
Paul Davis, founder of New Christian Music, died peacefully in a hospice with his family by his side on Friday 6 May 2011. He was 67.
New Christian Music spawned the New Christian Music Radio Show which is distributed to over 360 radio stations around the world. His last broadcast was made hours after leaving hospital in March.
In the 80's Paul was the first European director of the USA's Gospel Music Association and founder of the UK's Christian Music Association, the British Gospel Music Association (now CCL) and the UK Christian Music Alliance, who's patrons include Sir Cliff Richard.
Davis worked with the who's who of Christian and Country music including Johnny Cash, Amy Grant, Bill and Gloria Gaither, George Hamilton IV, Yazz, Dana and more.
New album from Tom+Olly
Tom+Olly are about to release their second album, 'Spirals'.
They say that "before heading into the studio, we had already set our mind on a more mature sound and grittier feel than the previous album.
"Spirals is about the highs and lows we have experienced in the past two years, writing personal songs with complete honesty and truth."
The album will be released on the duo's own Funfair Record label.
Reign undergo changes
East Yorkshire premier praise and worship band The Reign have announced changes to their line up. Richard Fuller takes the place of Kat Cooper on keyboards, allowing Kat to concentrate on her vocals.
Rob Peirson steps into the shoes of departed guitarist Paul Ganney and Simon Redfern takes the place of Kev Sargesson on drums.
The band are also hoping to find time to release a live album in the coming months.
UK Gospel Music Festival
The UK Gospel Music Festival will be held at the Royal Park of Hyde Park in London on 24 July 2011.
So far confirmed to play are: Jahaziel, Dwayne Tryumf, Shekinah Glory Ministry, Noel Robinson & Nu Image, John Fisher & IDMC, Victizzle, Faithchild, Tunday, Tom & Olly, New Direction Crew, Matthew Allen, Coco Dupree, Commission, E-Tizz, Ni-cola, Nu-Soul, Marsha Garrick, New-Ye and Vizion.
The host for the event will be comedian and rapper Simply Andy. The free event will run from 1400 to 2100 BST.
Simon Napper quits The Steels
Founding member Simon Napper has announced that he is to stop playing bass guitar in rock/worship band The Steels ending with his final gig on 25 June in Camelot Theme Park, Lancashire.
The Steels will continue with new bass player Matthew Browell and touring keyboardist and guitarist, Gav Richards.
New band for Haydon Spenceley
Haydon Spenceley tells us that he has formed a new band, with former members of Freeslave, called Ghost Tree.
The band will be flying off to Nashville at the end of June to make their first record with Kevin Bruchert and Brandon Perdue.
That's all for this month. But, let me remind you that you can hear all the latest contemporary religious music each week on BBC Radio Humberside by tuning in to the Sunday Breakfast Show just after 0630 BST.