Hull 'most competitive place for jobs'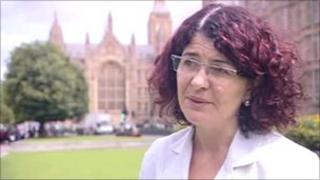 Hull is the worst city in England in which to secure a job with up to 83 people chasing each vacancy, new figures suggest.
Jobcentre Plus said the figure applied to people in the north of the city, with each job in east Hull attracting 36 candidates.
The average number of candidates for each job in the UK is six.
The figures only relate to vacancies which are advertised through the Jobcentre.
The Department for Work and Pensions (DWP) said there had been an increase in the number of jobs available in the private sector.
'More cuts'
Diana Johnson, Labour MP for Hull North, said: "This is just a year into the government and we know there are more cuts to come.
"Unfortunately we're going to see more people worried in Hull about keeping a job or or getting a job."
Figures from the Office for National Statistics (ONS) also showed the number of people claiming Job Seekers Allowance (JSA) in North Hull last month was double the national average.
It reported that 10.9% of men aged 16-64 received JSA compared to 6% across the whole of Yorkshire and the Humber and 5% nationally.
The number of women claiming JSA was also double the national average at 4.9%.
Debbie Akparanta, from Skills 4 Communities, said it was "a challenge" to find people work as the "chances and opportunities are just not there".
A spokesperson for the DWP said: "We are focused on restoring the economy and supporting private sector jobs growth.
"The most recent figures show that there has been a 520,000 rise in private sector employment on the year, only partly offset by a 143,000 fall in the public sector."