Divers in search for Withernsea woman Marlene Wagstaff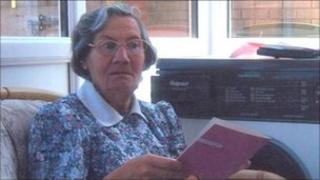 Police divers have been searching ponds and ditches in the East Riding after a 77-year-old woman went missing from her home.
Marlene Wagstaff, who has Alzheimers', was last seen leaving her home on Withernsea Road in Withernsea, on Friday.
Humberside police and the coastguard have been searching the area around Mrs Wagstaff's home.
Searches have been widened to Hollym and Holmpton in the bid to find her.
Ms Wagstaff was last seen wearing a yellow coloured three-quarter length mackintosh jacket and a blue, flowered skirt.
A police spokeswoman urged members of the public to search in outbuildings and sheds in case she had taken shelter in one of them.