Christian music news: August 2011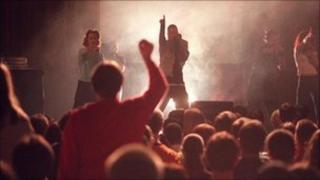 Hello and welcome to our monthly round up of what's happening in the world of contemporary Christian music.
The Hull-based performing arts group, Credo, will be putting on more shows from September.
Their latest performance entitled Waiting 4… examines what happens when we stop, wait and have a chance to reflect on the past and look to the future.
This original Credo piece gives the opportunity to hear the stories of others and reflect on our own. Waiting 4… consists of an hour's story telling and an hour's worth of discussion after.
To find out more, please contact Cathy Westby on 0785 433 9743 or e-mail office@credoarts.com
Momentum
Momentum is a regional non-denominational initiative aimed at bringing together young people from across the city of Hull and further afield.
It is organised by the Label of Love group, who want to give momentum to young people's walk with God through worship, teaching, encountering God's presence and being filled with his spirit to become the people He has called them to be.
Monthly meetings take place on Friday 9th September, Friday 14th October and Friday 16th December at the New Life Church, Bridlington Avenue. In addition to this, there will be a Youth Conference on the 11th and 12th November, which will feature the !Audacious Band as special guests. For full details, visit www.momnetumhull.co.uk
Shane Claiborne
Speaker and author Shane Claiborne, whose work has inspired such artists as Delirious? and Tree63, is undertaking the Upside-Down Kingdom Tour of the UK with radical Irish worship team Rend Collective Experiment.
Among the events at which they will be appearing is Ballymena Fuel Festival between the 19th and 21st August and the Greenbelt Festival on 27th August.
That is all for this month. But, let me remind you that you can hear all the latest contemporary religious music each week on BBC Radio Humberside by tuning in to the Sunday Breakfast Show just after 6.30am.
Best Wishes
Geoff