Two men arrested in North Lincolnshire immigration raid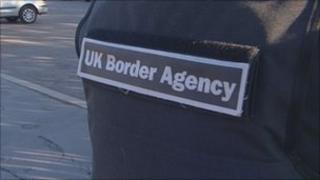 Two men have been arrested by police on suspicion of working illegally at a business in Scunthorpe.
Forty officers from the UK Border Agency and Humberside Police carried out the arrests at a warehouse.
One man was arrested on suspicion of illegally entering the UK while the other is suspected of visa irregularities.
The UK Border Agency said the raid was mounted after the firm was monitored over a period of several months.
Alison Hardie, from the UK Border Agency, said: "We've been gathering intelligence for sometime about this business. We rely on information on both partner agencies and members of the public."
The cash and carry business which employed the men could now face fines of up to £10,000 for each worker, unless it can prove pre-employment checks had been carried out.