New jobs hope for Britspace building firm workers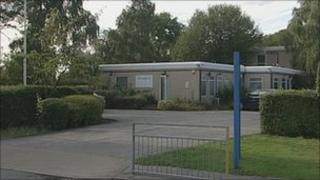 Administrators called to an East Yorkshire building firm have said they are hopeful of selling the business.
Two hundred workers at Britspace in Gilberdyke were sent home on Monday after the company called in administrators.
The company supplies the building industry with ready-made modular structures.
The administrators said no redundancies had yet been made, adding they hoped to find a buyer for the firm.
Some of the workers said they had not been paid for three weeks.
One of the administrators, David Thornhill from FRP Advisory LLP, said: "The company has suffered significant cash-flow difficulties over the last few months and, despite receiving significant orders, has been unable to fulfil all customer requirements.
"We are extremely pleased to have received a high level of interest in Britspace, which further confirms the company's strong reputation and the unique place it holds in the modular building market.
"We have now entered more detailed negotiations with a number of interested parties, which will continue with the hope of completing a sale of Britspace as soon as possible.
"In addition, we have spoken to Britspace's employees this morning to keep them informed of the company's position, and will continue to do so."