Macmillan Cancer Support sees corporate donations fall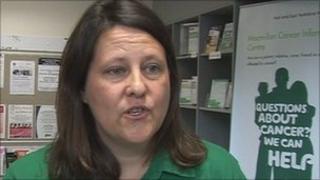 A cancer care charity has said it is becoming increasingly difficult in East Yorkshire and North Lincolnshire to raise funds for specialist nurses.
Across the area, 142 nurses work for Macmillan Cancer Support, offering pain control and support to patients.
But the charity said that poor economic conditions were being blamed for a drop in corporate donations.
A spokeswoman said it was having to be more creative to make up the shortfall by increasing private donations.
In 2010, £560,000 was raised in East Yorkshire and North Lincolnshire. So far in 2011 the figure is £325,000.
The charity said it costs £975 per day to fund a nurse caring for cancer patients.
In Lincolnshire the charity raised £416,000 for its work in 2010 but so far in 2011 it has only managed to collect £201,000.
Bridget Rodgers, a fundraising manager at the charity, said: "Due to the economic problems, with companies in particular, they don't have as much money to spend and that obviously has a huge impact on the amount they will give to a charity."
Macmillan said that although its projections were not as good as it had hoped, the orgaisation was putting in more effort to achieve them.
The charity's website said that donations made up 96% of its income.