Police cleared over M180 car fire death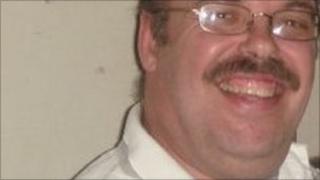 A police watchdog has cleared officers of any misconduct after a driver who had been involved in a motorway pursuit died in his burning vehicle.
Sean Toombs, 46, was driving a car when it caught fire on the M180 near Scunthorpe while being pursued by Lincolnshire Police on 13 October.
The Independent Police Complaints Commission (IPCC) said an inquest jury had returned a verdict of suicide.
The IPCC said it had "found no evidence of misconduct" by officers or staff.
Mr Toombs, from Alford, Lincolnshire, had been driving a Renault Megane on the A15 in Lincolnshire when his car triggered an automatic number plate recognition (ANPR) system.
He was followed by Lincolnshire Police officers into the Humberside Police area and on to the M180.
'Serious offences'
A pursuit was authorised when the car did not pull over.
The IPCC said: "During the pursuit the car came to a stop on the hard shoulder of the highway and when officers approached the car it was set on fire."
The commission explained how Mr Toombs had been arrested in Skegness, Lincolnshire, the day before he died, again because his car triggered an ANPR detector.
This told officers he was wanted for questioning with regard to serious offences.
He was bailed, but the system had not been updated and his car triggered the system again a day later.
In a statement, the IPCC said: "The use of ANPR to initially locate Mr Toombs on 12 October was justifiable, although at the time the system triggered a police response the following day he had in fact already been dealt with by Lincolnshire Police.
"While the force undertaking to review the ANPR list at least fortnightly is significantly more timely than the national list, the IPCC has recommended Lincolnshire Police adopts a method of ensuring that, once a suspect has been dealt with, the vehicle registration is removed from the list as soon as possible."