Hull council plan may restrict student homes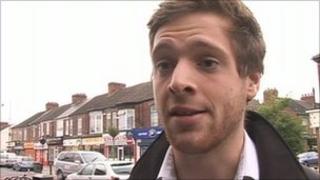 Planning restrictions could be tightened in part of Hull after complaints from residents about the number of shared student homes.
The council is considering whether to change the rules so people have to apply for permission to change homes in the Newland area into shared property.
The University of Hull Students' Union said it could force students to move away from the Cottingham Road campus.
The Labour-led council said the union's views would be taken into account.
Tom Peel, from the students' union, said: "The cabinet are meeting on 26 September and this is the day when we get 5,000 new students to the city of Hull, bringing £200m worth of economy with them.
"It is a devastating message to send out to them that they're going to essentially be put into student ghettos and not be able to live where they want to live, on thriving streets in the city of Hull."
The union is gathering signatures on a petition against the plans.
Councillor Steven Bayes, the city council's portfolio holder for economic regeneration and employment, said: "If agreed, this would not affect existing shared houses, but any proposals for new ones in that area would have to be considered in line with current planning law and policies.
"The Hull University Student Union has made representations to the council about the proposal which will be taken into account when a decision is made."