Saltend smell petition handed in at Beverley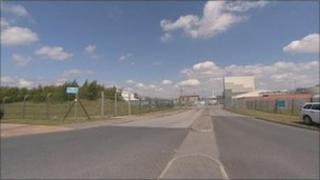 More than 2,400 people have signed a petition calling for action to stop a bad smell at a water treatment works near Hull.
The works in Saltend have been blamed for a smell of "rotten eggs" that affects the area.
The petition - with 2,405 names - was handed in at East Riding Council's offices in Beverley by a group of about 10 protesters.
Yorkshire Water said it was investing £3.5m to help solve the problem.
The petition was presented to a meeting of the Conservative-run council's Environment and Regeneration committee.
Hedon mayor Ann Suggit said: "We have a right to have a quality of life and we haven't got that."
She also claimed that "nothing" had happened in the four years since she first raised this subject.
The sewage plant, which opened in 2001, treats up to 40 million gallons of waste water each day.