Hull ex-offenders' project cuts reoffending rates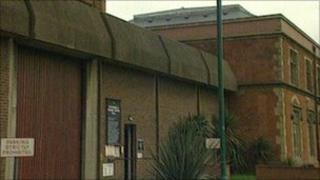 A Hull training project for ex-prisoners says it has helped to cut reoffending rates.
The Minerva Project provides employment opportunities for people released after serving short-term sentences.
The project director says the reoffending rates of people on the scheme is 13.8%, compared with the national average of 58.8%.
The initiative has attracted national attention and could be run in other parts of the UK.
Ex-prisoners are given training and then employed in a range of social enterprises.
Companies range from car repairers to caterers. The employees share any profits from the firms.
More than 500 prisoners have gone through the scheme since it was set up in 2010.
One participant is Shane, who works as a car mechanic. He said the scheme had been a lifeline for him.
"This has given me a chance to sort myself out. I committed a crime before and I went back and committed more crime," he said
"Now I've got my job and I get a wage. That's it now really."
It is estimated the project has already saved the public purse £8m by keeping the ex-offenders out of the criminal justice system.
Project director Russ Waterman said: "It's raising heads in Whitehall. Hull is on the map for leading the way."