Hull MP welcomes increase in dangerous driving penalty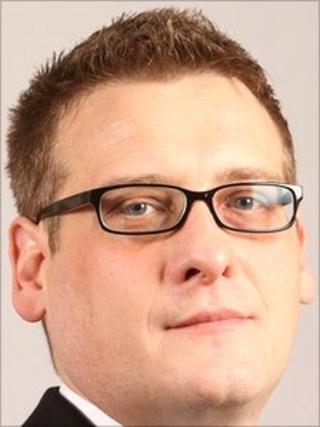 A Hull MP has welcomed the possibility of longer jail terms for people convicted of driving dangerously.
Labour MP for Hull East Karl Turner, a barrister, has campaigned for an increase in sentences, saying he was motivated by court cases he worked on.
The current maximum penalty for the crime is two years in jail.
Mr Turner, who lobbied for sentences to be increased to seven years, said he was "happy" people convicted of a new offence could be jailed for five years.
A new crime of causing serious injury by dangerous driving would carry a maximum sentence of five years. The proposed new crime will be an amendment in the government's extensive sentencing and rehabilitation bill.
Mr Turner said: "I'm happy that the sentence is going to be increased from two years to five years, so I think that's a result."
'Horrendous offence'
He has campaigned for tougher driving sentences since he became an MP last year.
He said: "It was something that I knew and thought about a lot and thought this - two years - is just not enough for people.
"As a lawyer I defended and, in fact, was involved in prosecuting people for the offence of dangerous driving - it's an absolutely horrendous offence.
"There's a massive disparity between causing someone's death whilst dangerous driving and dangerous driving per se - 14 years imprisonment for causing death but only two years for causing really serious injuries.
"It was something I wanted to deal with as a member of parliament."
Last year, more than 2,000 drivers were convicted of dangerous driving and 175 of causing death by dangerous driving in the UK.
The MP is hopeful judges will impose the new proposed tougher sentences, despite the high prison population figures.
"They [judges] will sentence people for the offence, they're not just going to jump in and sentence someone to prison for five years for causing injury," he said.
"They'll do it according to the case, and this was my argument all along, that the government ought to give judges the discretion to make a decision."