Hull Fair organisers hope to beat economic downturn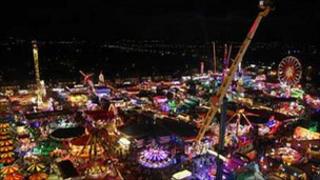 Organisers of Hull's annual fun fair hope crowds will still visit despite the economic downturn.
Last year, one food seller claimed takings on his fish and chip stall were down 25% compared with the previous year.
The fair dates back to 1293 and attracts up to 750,000 visitors during its one-week stay in West Park.
The council manager responsible for organising the fair said she expected ride owners to try to keep fares low.
Cheryl Ribbit, entertainment manager at Hull City Council, said operators often cut their prices in the early evening to attract families.
Ms Ribbit said the number of stalls and rides on the 16 acre (6.5 hectare) site was the same as previous years.