Farmers' conference in East Yorkshire over biofuels future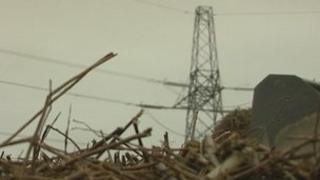 The future of fuels made from crops is being discussed at a meeting in East Yorkshire.
The conference at Bishop Burton College aims to encourage farmers to grow biofuel crops.
The plants are burnt to generate electricity, or processed to produce fuels like diesel.
The event's organisers, the Humber Chemicals Focus, said biofuels were expected to provide around a third of the UK's renewable energy by 2020.
Dr Glyn Hughes, the organisation's chief executive, said it was vital the biofuel industry was developed in the region.
"We have significant advantages such as our geographical position, raw materials and existing investment, particularly in waste to energy and biofuels, " he said.
"We are therefore very well placed to become a leader in the sector which would also provide direct investment into our rural economy."
East Yorkshire farmer Henry Wilson grows willow, which is fed into the Drax power station near Selby.
He said that initially the price he got for the crop fluctuated. He now has a long-term contract, with a price that is linked to inflation.
"Basically it's my pension," he said. "Few crops in agriculture will give you a guaranteed return with guaranteed increases into the future."