Grimsby man in court on animal cruelty charges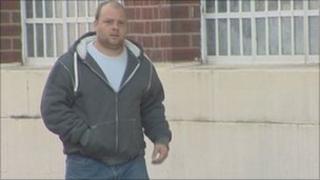 A 36-year-old Grimsby man has appeared at the town's magistrates' court to face two charges of animal cruelty.
Jonathan Bloomfield had his case adjourned until 10 November and was released on bail, with the condition that he stays away from the area.
He was arrested on Tuesday in connection with the alleged abuse of a dog.
Police were called to his house when a crowd gathered outside after a video of the alleged abuse was posted online.