Hull traders vote to continue business promotion scheme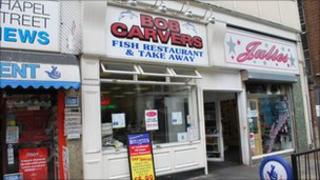 Traders in Hull have voted by a small majority to keep the city's Business Improvement District (BID).
The not-for-profit organisation was set up in 2006 to promote the city centre to visitors and residents by organising events and activities.
A "no" campaign had been launched by some traders who object to paying a levy of 1% of their rateable value towards the BID.
Of the 596 traders who took part in the ballot, 318 voted in favour of the BID.
The scheme will continue to be funded for another five years.
Over the years the project has organised the annual Christmas lights switch-on, run fashion shows and cookery events and removed graffiti from business premises.
In February 2009 some traders were fined by magistrates for not paying the levy.