Humber regional growth fund brings £26m and 3,500 jobs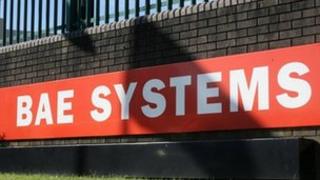 More than 3,500 jobs have been promised in the Humber region after it won £26.5m from a government fund aimed at boosting private investment.
Hundreds of firms in England are to benefit from the £950m final instalment of the regional growth fund.
The winning bids include a new plastics factory in Grimsby and an acetylene manufacturing plant in Immingham.
A joint project by Hull City Council and East Riding of Yorkshire Council was awarded £25m.
BOC Ltd is investing £20m in a new acetylene manufacturing plant and improvements to its existing plant in Stallingborough.
It successfully bid for £1.5m from the fund.
Plans for the new factory, which would create 40 new jobs, are expected to be considered by North Lincolnshire Council next month.
Tony Ogden, manager of BOC Operations at Immingham, said: "This investment will be a real stimulus for the economy both at local and national level. It will create new jobs in the Humber region as well as servicing the needs of the wider UK industrial community."
T&N Plastics Limited has secured funds to build a new plastics production factory in Grimsby.
'Too late'
Trevor and Niall Enright, who own the firm, said the project would "deliver 80 new jobs, safeguard existing jobs within the supply chain and create export opportunities to a variety of global markets".
East Riding and Hull councils said the £25m they had secured was "welcome news for the area at a time when we are seeing cutbacks in the private sector, such as at BAE Systems in Brough".
They said they hoped to create 3,500 new jobs by bringing more private sector organisations to the area, offering funding and advice to existing business and providing training to workers.
Deputy Prime Minister Nick Clegg said the regional growth fund cash would help create or safeguard "hundreds of thousands of jobs".
But Labour leader Ed Miliband said: "I'm afraid the government's plans today are too little too late.
"I don't think the government have come to grips with the scale of the problem afflicting our economy and what needs to change."