Christopher Alder: Answers 'needed' says police chief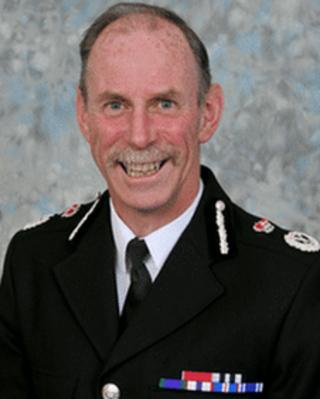 A grave containing a body mistakenly believed to be that of Christopher Alder should be opened to establish the identity of the body inside, Humberside's Chief Constable has said.
Tim Hollis said he was "appalled" Mr Alder's body was still in the mortuary 11 years after his family thought they had buried him.
Mr Alder's family have refused permission to have the grave opened.
The family said the grave lay in a family plot with his niece's ashes.
Ex-paratrooper Mr Alder, 37, died in police custody in Hull in 1998.
Mr Hollis added he was "sympathetic" to the family's anxieties about any exhumation.
He said police thought the body in the grave was that of a woman, Grace Kamara.
Mrs Kamara is understood to have died from natural causes in 1999 but her burial was delayed and finally scheduled for Friday.
Mr Hollis said: "It is really important we do find out exactly what the facts are, whose body is in that grave?"
Only then could an investigation start to work out how the "appalling confusion" came about, he said.
Mr Hollis added that his "heart goes out" to both sets of families.