Christopher Alder death: Government payout to family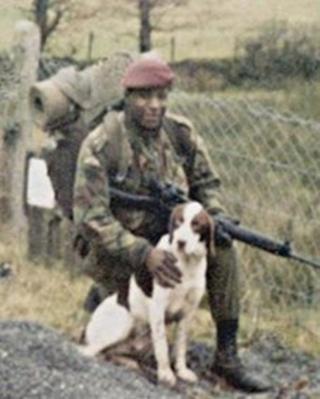 The government has agreed to pay more than £22,000 compensation to the family of Christopher Alder, who choked to death in a Hull police station in 1998.
A judgement on the case was due to be given by the European Court of Human Rights but the government decided it would settle.
The government said it regretted the "treatment in custody" of Mr Alder, 37.
A separate probe is under way after a mortuary mix-up led to the wrong person being buried at Mr Alder's funeral.
Police were accused of "unwitting racism" over the death of Mr Alder, a former paratrooper, after he was arrested at Hull Royal Infirmary for an alleged breach of the peace.
He had been injured in a scuffle outside a hotel in Hull city centre before being taken to the hospital for treatment.
His sister Janet has spent the past 13 years campaigning about various aspects of his death.
Right to life
She took her case to the court in Strasbourg, alleging there had been a violation of the substantive aspects of two articles of the European Convention on Human Rights - Article 3, which prohibits torture and inhuman or degrading treatment or punishment, and Article 14, which prohibits discrimination.
She also alleged "a breach of the procedural guarantees" of Article 3 along with Article 2, the right to life.
The court said it had discontinued the case after receiving the government's statement.
The government accepted there had not been an "effective and independent" investigation and that amounted to a human rights violation.
It said the treatment of Mr Alder in custody also amounted to a violation of Article 3 of the European Convention on Human Rights.
The government has agreed to pay 26,500 euros (£22,770) to the family, plus 7,500 euros (£6,440) to cover legal costs and expenses.
Reacting to the compensation, Mr Alder's sister told the BBC: "I see it as an admission that what we've been fighting for for 13 years was true and that the government had failed to hold them accountable."
Ten years ago, a coroner's jury decided Mr Alder was unlawfully killed.
In 2002, five Humberside Police officers went on trial accused of manslaughter and misconduct in public office but they were cleared of all charges on the orders of the judge.
Four years later, an Independent Police Complaints Commission report said four of the officers present in the custody suite when Mr Alder died were guilty of the "most serious neglect of duty".
Humberside Police Chief Constable Tim Hollis apologised at the time "for our failure to treat Christopher with sufficient compassion and to the desired standard that night", although the Police Federation said the officers involved "strongly disputed" the report's conclusions.