Missing Withernsea woman Marlene Wagstaff's body identified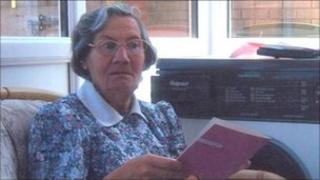 A body has been formally identified as missing Withernsea woman Marlene Wagstaff.
The body of Mrs Wagstaff was discovered in early November by a member of the public in a drain in a field on the outskirts of Hollym in East Yorkshire.
The 77-year-old was reported missing in July after failing to return from a walk.
Her disappearance sparked a large search involving Humberside Police and 70 members of the public.