Hull MP Diana Johnson angry over BAE redundancies in Brough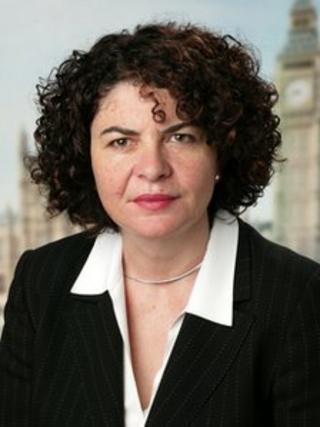 A Hull MP has expressed anger over taxpayers' money being used to lay off nearly 900 BAE workers in Brough.
The defence giant announced plans in September to cut jobs at its Brough site to "ensure its long-term future".
MP for Hull North Diana Johnson said the money would be better spent on building Hawk jets.
Prime Minister David Cameron said the government was doing "everything to help" workers at Brough.
The Hull MP raised the issue at Prime Minister's Questions on Wednesday.
"With taxpayers set to pay up to £100m to BAE Systems to make workers redundant, is the prime minister aware that £100m would actually pay for five new Hawk planes to be built at Brough for our Red Arrows, isn't that a better use of the [money]?," asked Ms Johnson.
Mr Cameron said he acknowledged the difficulties faced by workers at Brough and the "extraordinarily strong British company" had "the full backing of the British government".
He said: "[It has] an enormous order book from us in terms of the strategic defence review and also massive backing from us in terms of selling Hawk aircraft and Typhoons, Eurofighters all over the world to countries that need them.
"Clearly at Brough there have been issues and difficulties that's why we put in an enterprise zone and we'll do everything we can to help those people and help that company."
Nearly 900 workers are facing redundancy at the factory and about 1,400 jobs are due to go in Lancashire at Samlesbury and Warton.
A 90-day consultation was launched by the defence contractor into the job losses, which is expected to finish on Boxing Day.
East Yorkshire MPs are meeting Business Secretary Vince Cable to discuss the future of the BAE site in Brough. It is hoped Mr Cable will be able to offer help and assurances to those affected by the job losses.